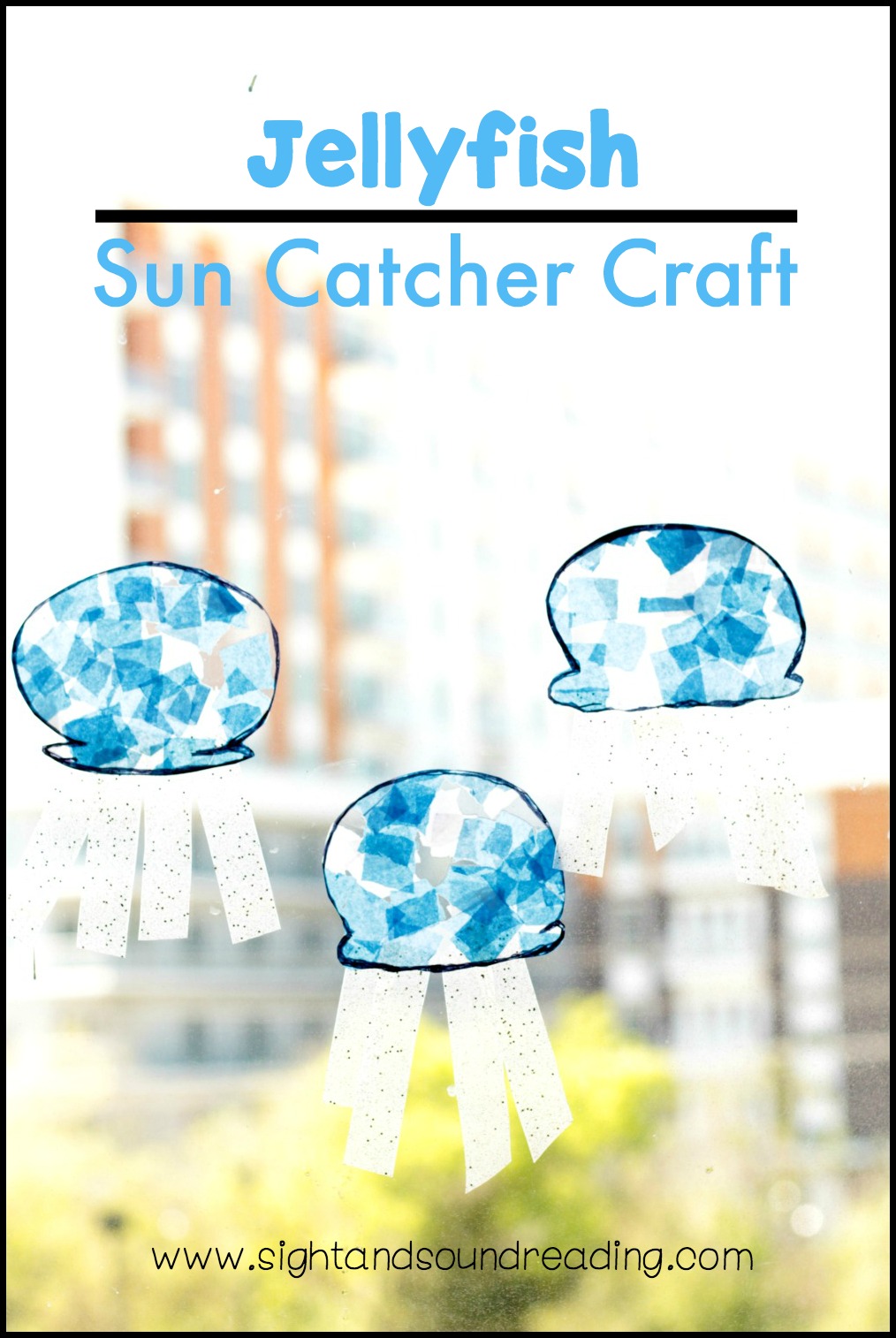 Jellyfish Sun Catcher Craft
What you'll need to make the jellyfish suncatcher craft:< ul>
Tissue paper (we used two shades of blue and white)
Laminator
Laminating pockets
Black permanent marker
Scissors
Narrow ribbon that seems "sea-like"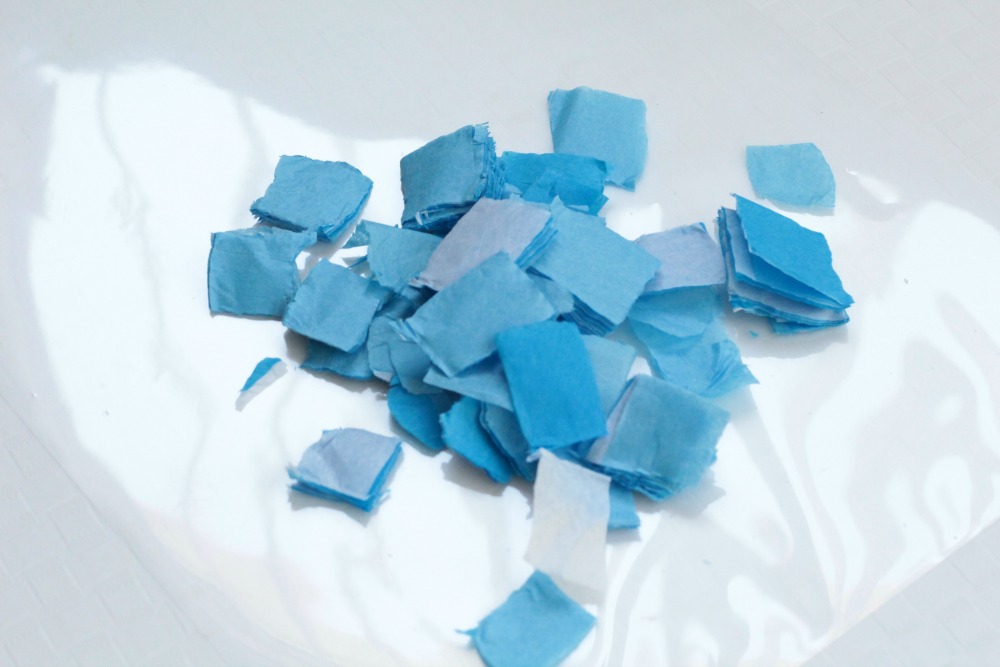 Jellyfish Sun Catcher Craft Directions
Cut the tissue paper into squares before starting this activity. I found it was easiest to fold the tissue paper into eighths and then trim the folded edges. Then, I just cut the wad of paper into strips and cut the strips into squares.

Each laminating sheet makes about three or four jellyfish, so you can use one sheet for every 3-4 kids.
Show the kids how to arrange the paper squares into a thin layer on the laminating pocket.
When the kids are done arranging their papers, run the sheet through the laminating machine. Since the pockets have a sort of adhesive on both sides, it should hold together unless the kids have made the paper layers too thick.

When the sheets have cooled, draw a jellyfish onto the paper.
Cut out the jellyfish.

Cut strips of ribbon. Tape the ribbon strips to the bottom of each jellyfish to make tentacles.

Tape the jellyfish to a window that gets a lot of sun and admire!